Basic Character Information
Name:
Guduiru Senju
Age:
11
Gender:
Male
Clan:
Senju Clan
Total Chakra:
650
Looks: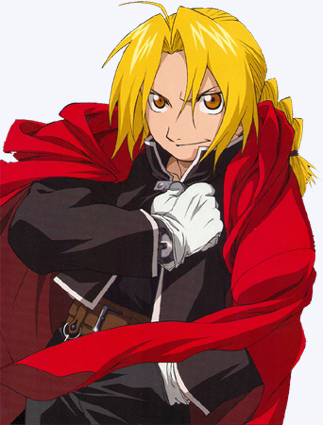 Personality:
Guduiru is a kind soul, he doesn't really like to get into fights that don't concern him, and doesn't like to see those who are defenseless get attacked. He's also really calm and doesn't really talk much, especially in a closed environment where he doesn't know anyone. As he is growing, he is starting to change a little bit, piece by piece.
This is when he was younger. The years have changed the boy, and made him a much more outgoing person. His gained skills with ability of the clan, have made him much more proud and capable of himself, and he loves spending time with people. He goes out on missions and just likes to spend time with people, and does what the village needs him to do.
Basic Clan Information
Kekkei Gekkei:
Mokuton Control - automatic minus 200 chakra for the Kekkei Genkai
Clan History
- During the early times of ninja world, when Ninja Villages had not yet been founded, ninja were just an armed militia hired by countries who use them with their conventional armies to gain power and expand territories. Among the numerous known ninja clans, two were revered as the strongest, the Uchiha clan and the Senju Clan of the Forest. The Senju and the Uchiha considered each other rivals. However, one day the Senju proposed a truce. The Uchiha leader, Madara, did not trust the Senju and was against the truce, but the Uchiha clan wanted peace, so the truce was accepted. Shortly after, the fire country employed the newly-formed alliance to help stabilize its borders. This was the birth of the Hidden Leaf Village. During the founding of Konohagakure, the great leaders of these two great clans merged their powers in order to gain control over the other weaker clans. Later on as the new founded village is still under development, a leader was to be chosen. This honor fell to Hashirama Senju. Madara belived that with the Senju in command the Uchiha would be stripped of their power, so he tried to stand against Hashirama. However, the Uchiha clan refused, believing Madara to be greedy. This led him to desert the village and his own clan members under the reign of the Senju and the First Hokage. Madara later returned looking for vengance, and fought against Hashirama in the Valley of the End. He was defeated and was presumed by most to have died after the battle. Due to this battle, however, the villagers soon began suspecting the Uchiha Clan of treason. To prevent any more uprising from the Uchiha, Hashirama's brother, the Second Hokage gave the Uchiha Clan the leadership of the Konoha Military Police. The First and Second Hokage, both from the Senju clan, eventually died in the wars, and passed the title of hokage to Sarutobi, one of the Second's students.
It is unknown what happened to the Senju clan later, but it is Butt that the clan, now considered the people of Konoha, eventually dropped their name and broke up into several minor clans. Tsunade and the late Nawaki, however, could still boast the Senju name, being a direct descendant of Hashirama, the clan's leader. It is debated, however, if Tsunade's surname is Senju.
Senju apparently had a affinity towards water chakra given that both Hashirama and his brother Tobirama were masters of water jutsu (Hashirama of course used wood jutsu more). Also, water is the opposite of fire, the element Uchiha were most affinitive to.
Skill and Rank Information
Village:
Village Hidden in the Leafs
Rank:
Genin
Special Characteristics:
Not yet learned but Mokuton
Special Effects:
Can make wood
Elements:
Earth
Skills Specialties:
Main:Ninjutsu,Sub:Taijutsu
Jutsus
Bunshin no Jutsu - Clone Technique
Character Use: General Skill
Rank: E
Range: -
Chakra Cost: 5
Damage: -
Type: Supplementary
Description: Bunshin no Jutsu is a Ninjutsu technique which every ninja learns at the Ninja Academy. The Bunshin technique creates a copy of the ninja without substance. The copy resembles the ninja in every way. This clone can function as a distraction or as means to confuse one's opponent. As soon the Bunshin gets attacked or comes into contact with an opponent, it will disperse.
Nawanuke no Jutsu - Escaping Skill
Rank: E
Range: -
Chakra Cost: 5
Damage:
Type: Supplementary
Description: Nawanuke no Jutsu is a very basic Ninjutsu technique that allows a ninja to escape from rope binds.
Kakuremino no Jutsu - Magic Cloak of Invisibility Technique
Rank: E
Range: -
Chakra: -
Type: Supplementary
Description: Kakuremino no Jutsu is a very basic Ninjutsu technique. The ninja uses a camouflage cloth to cloak themselves in the background.
Henge no Jutsu - Transformation Technique
Rank: E
Range: -
Chakra Cost: 10
Type: Supplementary
Description: Henge no Jutsu is a ninjutsu technique which every ninja learns at the Ninja Academy. Henge allows the ninja to transform themselves into any person or object. This allows the ninja to move with stealth or to trick their opponents.
Name:Bikou Ninjutsu - Shadowing Stealth Technique
Rank: E
Range: -
Chakra: -
Type: Supplementary
Description: Bikou Ninjutsu is the technique ninjas use to follow their targets covertly. The manner in which the ninja shadows their target can differ, from the basic hiding under a nearby object, to using a jutsu to turn oneself invisible. The skill and length in which one can stay hidden varies by rank and ability.
Sennen Goroshi - One Thousand Years of Death
Rank: E
Range: Close (0m ~ 5m)
Type: Attack
Chakra: -
Though it is called "Leaf's Ancient Supreme Technique", Sennen Goroshi serves more as an insulting shock technique rather than a skilled Taijutsu technique. The ninja forms their hands into the seal of the tiger, and then jabs their fingers into the nether regions of their target. The result is shocking violation of the targets sanctity and often their launching in the air to stop the awkward feeling.
Kinobori no Waza - Act of Tree Climbing
Rank: D
Type: Supplementary
Chakra: N/A
Kinobori no Waza, the art of tree climbing serves a dual purpose. Taking part in Kinobori Shugyou (Tree Climbing Training) helps a ninja learn how to focus their chakra. It also teaches the ninja how to run up trees and walk on vertical walls. The training helps the ninja learn how to focus just the right amount of chakra to a particular part of their body. The amount needed to climb is small but it must be precise. The feet are regarded as the hardest location to master chakra focusing. So by gaining the art of this skill, the ninja will have any jutsu available (theoretically) because they will be able to focus their chakra as needed
Doton no Jutsu - Earth Release Technique
Rank: D
Type: Earth
Chakra: 23
Doton no Jutsu, the act of using the Earth Element, allows the ninja to change their chakra into earth. This allows the ninja to go into the earth and hide from his opponents, manipulate the earth in attacks or create earth to use against their opponents.
Explosion Tag: Activate
Rank: E
Type: N/A
Chakra: 1
The user will activate an explosion tag. Normally, the tag will be placed by them, so they know where it is and can easily activate it.
Shunshin no Jutsu - Body Flicker Technique
Rank: D
Range: -
Chakra Cost: 20
Type: Supplementary
Description: Shunshin no Jutsu is a basic Ninjutsu technique. The ninja will appear and disappear in an instant, allowing them to retreat or attack suddenly. To facilitate the movement the ninja will often use nearby elements such as mist, sand or leaves to mask their appearance or disappearance.
Name: Earth Release: Hidden Among Rocks Technique (Doton: Iwagakure no Jutsu)
Rank: C
Chakra: 45
Element: Earth
Description: This technique is similar to the Leech All Creation: Attack Prevention Technique. It allows the user to become invisible and then move in and out of rock. This jutsu can be used to avoid earth techniques, such as the Earth Release: Bedrock Coffin.
Name: Earth Release: Rising Stone Spears (Doton: Doryuusou)
Rank: C
Chakra: 40
Element: Earth
Description: This technique lets the user summon stone spikes from the ground. This technique doesn't seem to be very effective.
Earth Release: Earth Dragon Bullet
Name: Earth Release: Earth Dragon Bullet (土遁・土龍弾, Doton: Doryūdan; English TV "Earth Style: Earth Dragon Bomb)
Rank: C
Chakra: 40
Element: Earth
Description: When used with Earth Release: Earth Flow River, this jutsu can create a dragon-like head to fire concentrated mud at an opponent.
Name: Earth Release: Earth Flow River (土遁・土流大河, Doton: Doryū Taiga; English TV "Earth Style: Great Mud River")
Rank: C
Chakra: 40
Element: Earth
Description: This jutsu can transform the ground upon which the enemy stands into a river of mud to throw them off balance.
Name:Earth Tunnel
Rank:C-rank
Chakra: 40
Element:Earth
Description:
The user creates a crater on the floor and the foe falls onto the hole. Then the user once pulled up by the user will be like on a cage out of earth.
Name:Maze of Hell
Rank:C-rank
Charkra:35
Element:Earth
Description:
The user just creates big walls of earth in a form of a maze.Out of nowhere boulders start coming from everywhere,if you're an unskilled shinobi it'll be impossible to get out.
Name:Boulder Pulse
Rank:C-rank
Chakra:38
Element:Earth
Description:
The character creates any handisgn that is needed and sdtart pulling big chunks of boulders of from the floor and start throwing them.
Name:Boulder Structures
Rank:C-rank
Chakra:35
Element:Earth
Description:
The user makes any hand sign needed and starts making hundreds of small rock structures of mens that attacks the opponent.
History and RP Sample
History:
Secret Training:At the age of 5 he started his first training. As a member of the Senju clan, Guduiru felt different and he had his reason,he was trained differently and separately from others by a special trainer or master.At the age of 9 he entered a special training course with his older brother Renji and started training. Like all members of this clan,they are trained by one superior member of his clan until they are able to be a genin. And with his skills he literally passed through the test with out a single sweat. He was one of the most educated and the smartest student there was. His clan was proud of him and so he was of himself. At this time he was almost about to reach his goal to aquire the secret weapon of his clan or aquire the secret elemnt the clan had. Every clan member got to learn the element of Wood,but to learn it Guduiru had a long way to go,he still needed the water elemnt and make wood with earth.Later after four years of training the art of tai and ninjutsu he was promoted by his own and secret teacher to a Genin.
Genin:As a genin,Guduiru was honored ,being one of the family of the First and Second Hokage's gave him the popularity,but that wasn't all,he was trained by a special sensei. Little by little he kept getting rid of all that sweet and kind part of him inorder to turn strong. He trained with his elderly brother Renji Senju,like all the members they all train with their own masters in Guduiru's case Renji is his. The missions he had done as a Genin showed strenght and smartness to the Hokage himself.Every mission he had done, he had done it with no error or failed. Guduiru was pleased with this rank but he's still wanted a higher rank, he was the youngest of all Senju clan members and the weakest of all.
Rp Sample:Guduiru had finally found the right job to do over the days he's off,he found out a boy an old man who was training anyone the basics of Taijutsu.So Guduiru took his time,even though he was really excited about this,the place took over at the village's outer most houses. For Guduiru it seemed preety suspicious but the sign had in the paper that it would be a private training session.So it made sense to Guduiru.Guduiru got on the trees and just let the breeze carry him as he turned to the right angle of the place and ran through out the forest.In a few minutes he reached his destination,he stopped and turn to the dojo,and just let himself dropped into the ground."Well here it is,I hope this is a good help for my training." Guduiru said as he walked towards the door and knocked.The door slowly opened and shrieked."Hhhuuuh?." Guduiru questioned himself as he walked in to the dojo.Suddenly shurikens just appeared coming towards him with metal cords and tied up his legs.As a man just appeared. "Sigh, I never thought someone could come here, it took me a minute to make that sign,though i had to wait abit longer for someone to come, now all i need is take your identity,take this,I'll knock you out first." The man said as he swung a punch at Guduiru. "I don't think you should attack your opponent without knowing what he can do."Guduiru said as he made handsigns and the wood of the dojo just lift. Unexpectedly the man started inhaling the air of the outside. "What, I don't understand,only the first Hokage can do this." The man said as he tried to crawling on the floor.'Preety much nothing,just my special ability." Guduiru said as he turned back on the man and let the woods fall on him.